First exercises
Click in the note to hear it. How to read music.
Loose A-string


Repeat above exercise until you feel confident to go on. (It may very well be that you should not go on with below until a couple of days after you started)
Loose D-string


STOP! Don't go on until you know above!!
Loose E-string


Loose G-string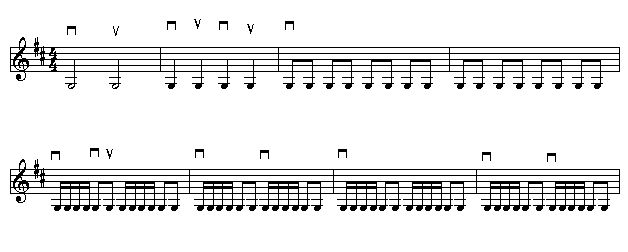 This exercise is written by Bengt Ericsson comes from the book "Skånelåtar för småspelmän".
the book is ideal for children and it can be ordered here.
If you want to know where to put your fingers, you can check it out here.